AI & ML Applied
The artificial intelligence revolution is here, a whole new world of opportunities is ready to be exploited. Act fast to make the most of this opportunity.
Our Capabilities
We combine thorough academic knowledge with years of practical experience to help our customers take their business to the next level.
Data Platform
& Analytics Strategy
From data visualization and platform to predictive approach.

As data in the platform grows in volumes and types the potential for value creation grows exponentially. Traditional systems manage highly structured data applying fixed models to analyze and understand the past.
Data Platforms manage flexible data applying analytics to make data driven prediction and improve decision making.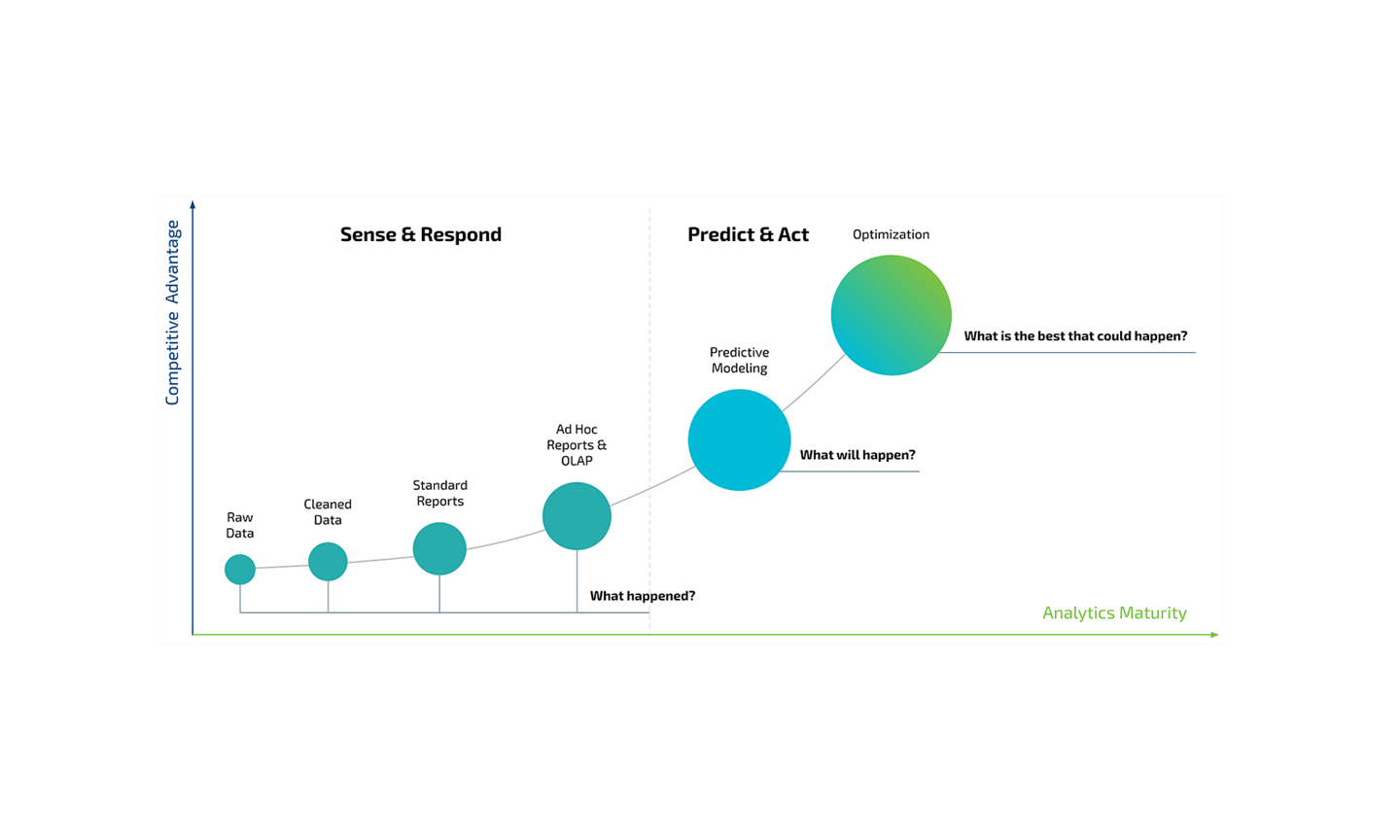 Artificial Intelligence & Machine Learning

Artificial intelligence and machine learning are revolutionizing the world as we speak. With the continuously evolving capability of systems to generate new data, methodologies, and technologies able to extract value from it are becoming more and more paramount for a company's success.
We help companies find relevant use cases where AI & ML can create a competitive advantage and accompany them through their entire AI journey: From data gathering and cleaning to modeling and production deployment of the complete system.
Time Series Forecasting

Predicting the future behavior of a time series is a general purpose capability that finds usage in a multitude of business sectors and scenarios. This behavior can be impacted by both intrinsic characteristics of the phenomenon described by the time series and by exogenous factors.
By leveraging state-of-the-art statistical and domain knowledge we help companies study their data and forecast the most important time series for their business, both by applying modern forecasting methodologies and by analyzing internal and external data sources to identify the most valuable information for their goals.
Computer Vision

Computer vision is the capability of an algorithm to process the content of an image or a video in order to extract important information from it and act accordingly. These algorithms, typically based on neural networks, can be fed data from both online streams and offline sources and can be trained to execute complex tasks such as to identify objects, detect motions, or recognize people.
We help companies understand the potential of these algorithms, find cases in their business model where computer vision could generate value, and deliver models by following their entire design and development lifecycle.
Natural Language Processing

In a world where text-formatted data has seen an exponential growth in volumes and is bound to continue through this trend, the ability to automatically aggregate it, process it, promptly extract insights, and follow up is an asset that can be used to create advantage and generate new valuable information in any digital business. The evolution of natural language processing models has sped up significantly, reaching maturity on complex tasks such as speech recognition, sentiment analysis, question answering, and text understanding.
We help customers get the most out of their text data and scrape new data from external sources, seeking valuable information and implementing cutting edge NLP solutions to create a competitive advantage.
Predictive Maintenance

Maintenance costs are a major part of the total operating costs of all manufacturing or production plants. Any of these plants need to take care of their equipment, defining maintenance strategies in order to keep them healthy, avoiding faults and consequent production stoppage. Predictive maintenance algorithms predict maintenance needs in order to avoid costs associated with unscheduled downtime. By connecting to devices and monitoring the data that the devices produce, they identify patterns that lead to potential failures. These insights can be used to address issues before they happen.
We help companies analyze their maintenance strategy, assess their equipment, and their related maintenance/downtime cost in order to focus predictive maintenance studies on faults that create tangible value if detected in advance. Starting from this, we design and implement artificial intelligence algorithms able to leverage sensor data to assess the health status of an equipment and predict its degradation, allowing for timely maintenance intervention before faults happen.

Our Approach
New challenges require innovative solutions, that's why we deploy our data-driven initiatives relying on state-of-the-art methodologies to ensure we approach them in the best way possible. We leverage extensively the Cross Industry Standard Process for Data Mining (CRISP-DM), the de facto standard for data-driven initiative and we leverage it to make sure all the project stakeholders are effectively involved in the decision process and can contribute to the initiative results
Experience


We offer our customers an AI & ML rapid discovery path to help them understand the state of the art technology with use-cases and real life examples.
We then focus on understanding and mapping the current challenges and business needs to determine how AI & ML can help create value.


Explore & Prepare


During this phase we focus on understanding the data required by the use case: what data are available, what is the data quality and how data and training sets can be organized.
We then move into selecting the right modeling and training techniques for the specific use case.

Deploy


Finally, we implement and deploy the model, evaluating its results to continuously optimize the AI & ML model, while also evaluating how stackeholders access and consume the results in a manner that is effective for the specific business case.


Technology Enabled
"I did not know that was possible" is one of the most common outcomes of a conversation between a business team with a need and a Technology Expert.
That's why Digital Technology Enablement is so critical: by showing use cases and real examples of technology applied, we lay the foundation for concrete incremental innovation development – ultimately empowering the business with technology as a force multiplier.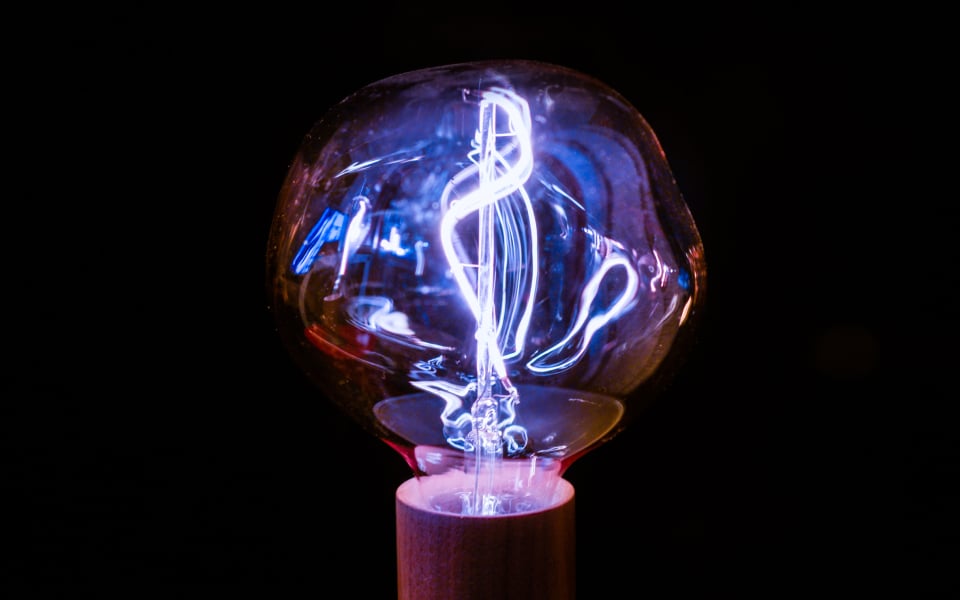 People Centric
Digital Transformation is about using technology to transform business processes, models, and organizations.
It is about using the insights brought both by users and technology to envision new business models, markets, and more efficient ways of attracting, engaging, and delivering value to customers.
Focusing on people rather than processes or technologies, allows to envision lean solutions truly built around their business needs, maximizing benefits and accelerating adoption.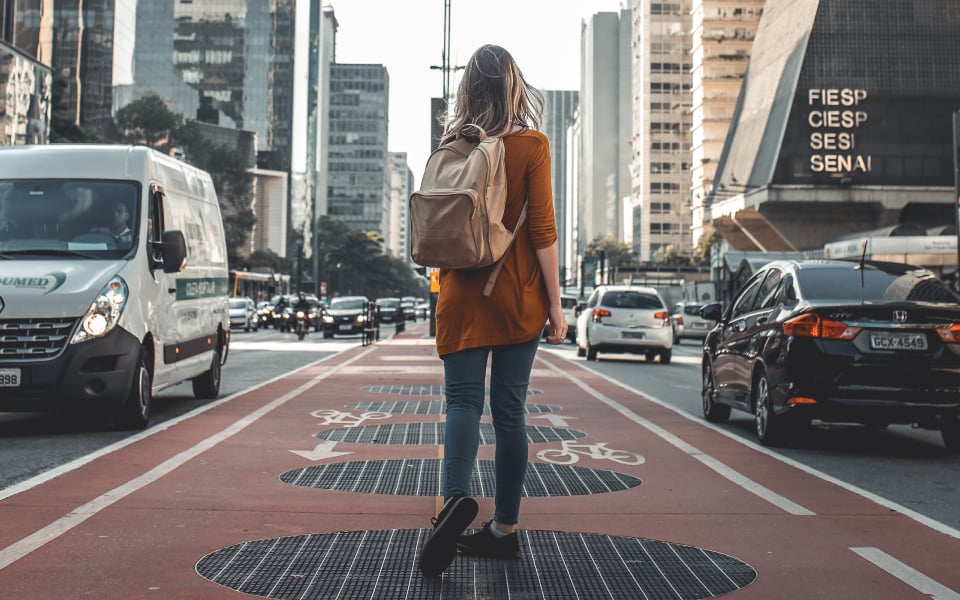 Methodology based
The beNIMBL Loop is a proprietary methodology designed to maximize the alignment between people and technology, helping companies introduce fast, tangible, and impactful innovations.
Six different variants have been tailored for specific scenarios and industries according to people and company objectives.